Training Pants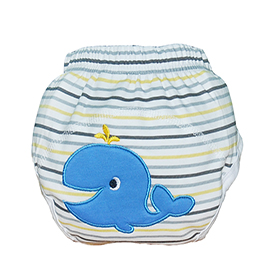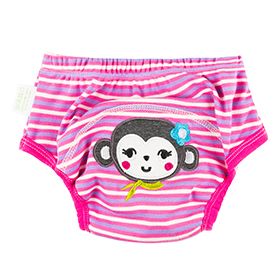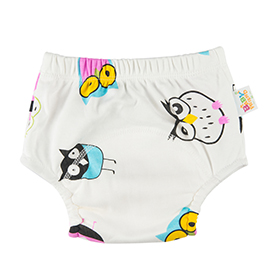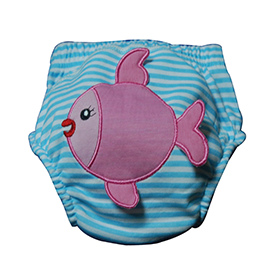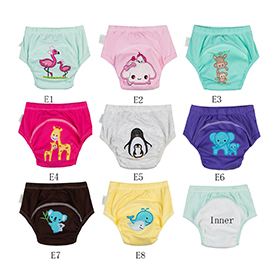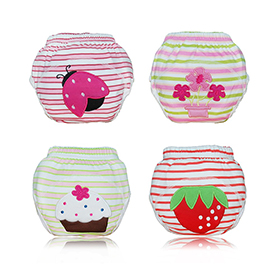 These training pants are designed to look more like big kid's underwear instead of a diaper. Inside the cotton waterproof PUL fabric allows your child to feel wetness but cleans easily.
Babyfriend potty training pants is the Bridge between Pull-ups and Underwear for Toddlers and Babies, allow baby to still be wet and realize that she/he had an accident.
Perfect for your toddler to learn potty training,saves lots of changes of outer clothes, and protect the furniture and carpets.
Softer than paper diapers, prevent baby diaper rash,no stimulation for baby, no fading.
If your looking for a way to potty train your child without the waste of disposables, Babyfriend training pants are prefect for you.

Baby training pants
Material: Natural cotton fabric and cute embroider trainners
Size:
S 0-6M;
M 6-12M;
L12-24M
Directly from the factory
Factory